Wotofo - Profile M RTA
The Profile M RTA from Wotofo is a reconstructable atomizer in Mesh oriented flavor and vapor.
Wotofo's Profile M RTA has a very ingenious plate on which it is possible to install a mesh plate it is also the smallest mesh RTA it measures 27.8mm in height and 24 mm in diameter is the size of a Dripper! This RTA has a tray very easy to assemble and to cotton, it has an airflow adjustable from the top (so no leakage) and the filling will also be done from the top thanks to its sliding top cap!
the reservoir is 3.1ml for the flat pyrex and 4ml for the pyrex bubble (included in the pack)
This Profile M RTA will delight you with its flavors and its dense and creamy vapor.
Wotofo borders on perfection and we say Thank you!
Paramètres:
Height: 27.8mm (without drip tip & 510 pin)
Deck Diameter: 24.5mm
Drip Tip: 810 resin drip tip
E-liquid Capacity: 3.1ml (4.0ml bubble tube included)
Filling Method: Top filling
Airflow Type: Top airflow
Coil Type: Mesh coil
Insulator Material: German PEEK
Threading: 510 thread
Le kit contient:
1pc Profile M RTA
· 1pc Extra 810 Drip Tip
· 1pc PCTG Bubble Tube 4ml
· 1pc Clapton Mesh A1+Ni80 0.15Ω
· 1pc Classic Wotofo Mesh A1 0.18Ω
· 1pc nexMESH A1 0.13Ω
· 1pc User Manual
· 1pc Bending Tool
· 1pc Accessory Bag
· 1pc Cross Head Screwdriver
· 3pcs 6mm Thick Cotton Strip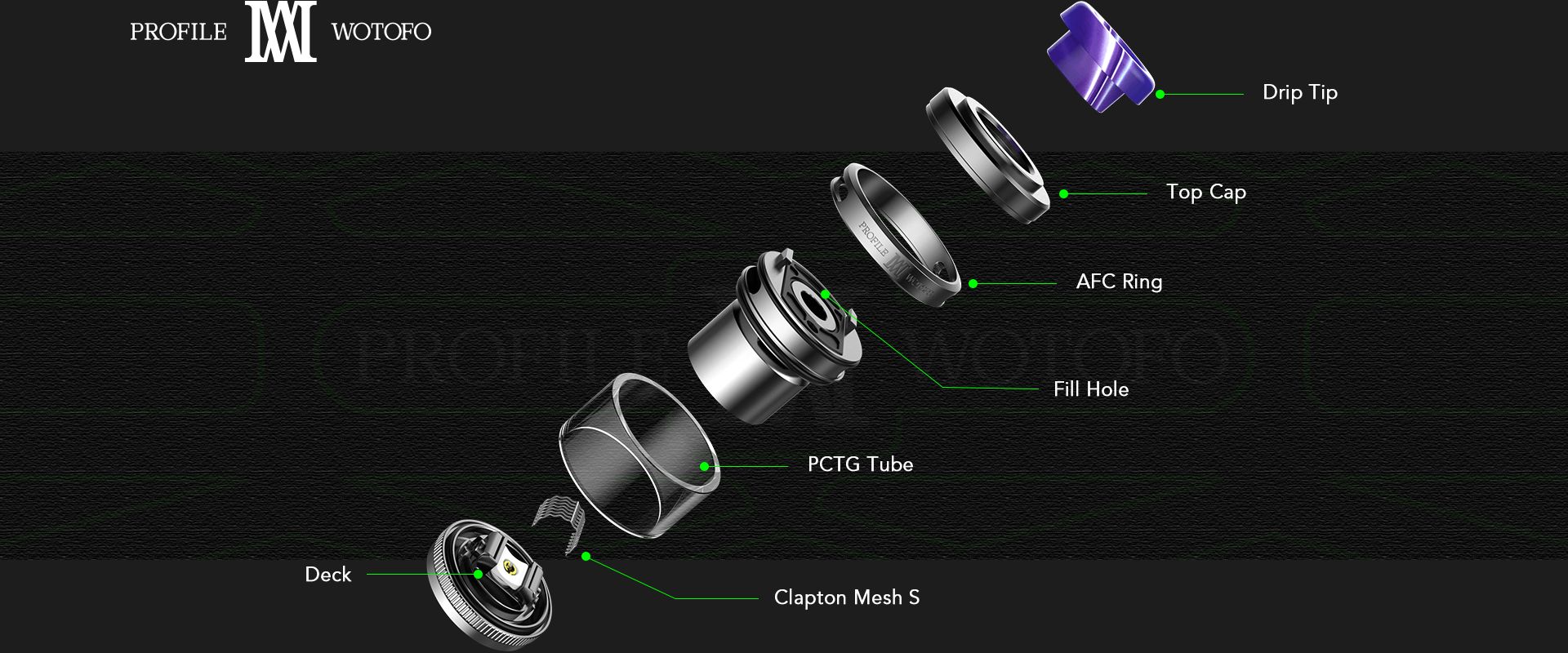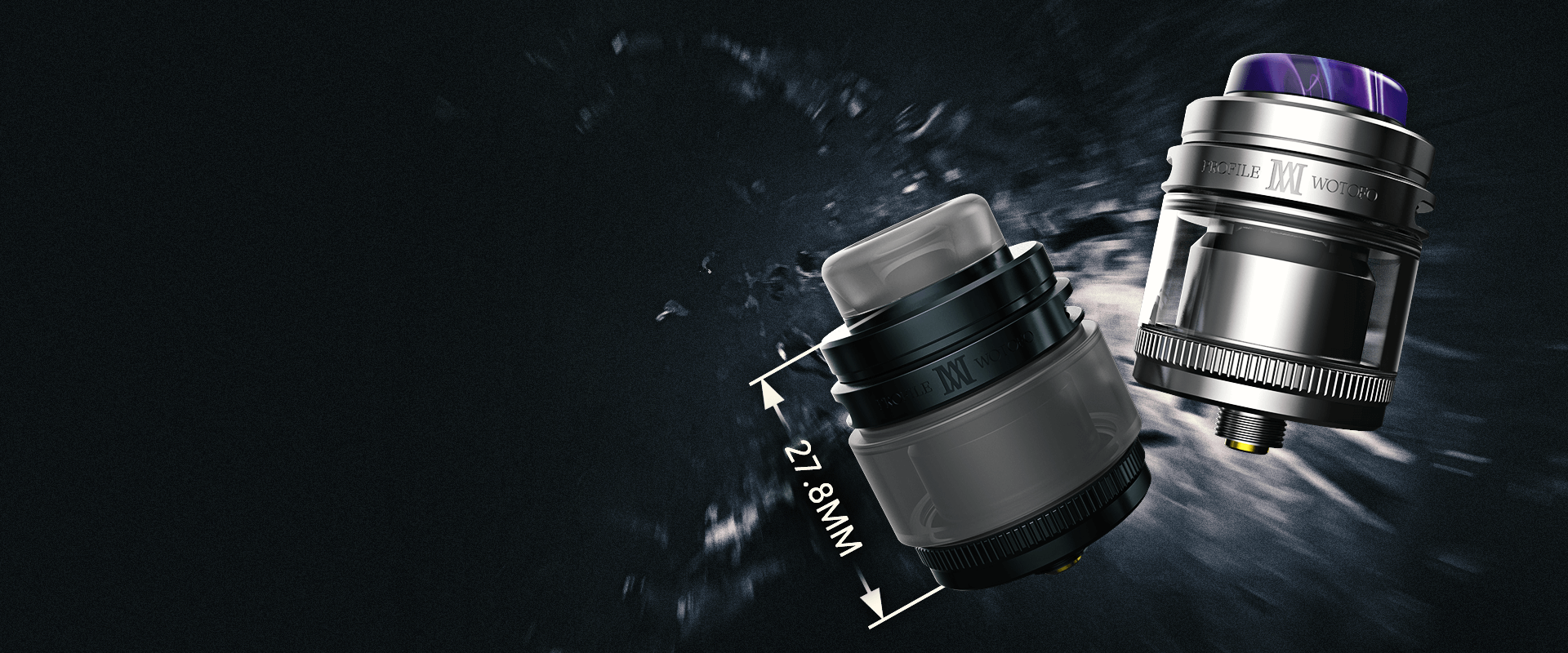 You might also like
Here is the next generation of resistors, nexMESH. The...
Drip tip for profile rdta 810
Customers who bought this product also bought: