Vaporesso - XROS 3 Mini
Vaporesso offers you this month the pleasure of vaping with a brand new model: The Xros 3 Mini.
This new pod comes in different colors.
It embeds an integrated battery that delivers up to 1000mAh of maximum power.
To activate this pod, Vaporesso has integrated the pulse mode technology by Axon Chip!
On this pod, you will find a cartridge of 2ml capacity.
Do not wait any more and come to test it!
A new type of pod
Vaporesso returns with the Xros 3, but also its smaller version the Xros 3 Mini.
This new elegant and light pod slips easily into your pocket and can be carried anywhere. Let yourself be seduced by the new ergonomics of this pod that offers you an optimal MTL draw.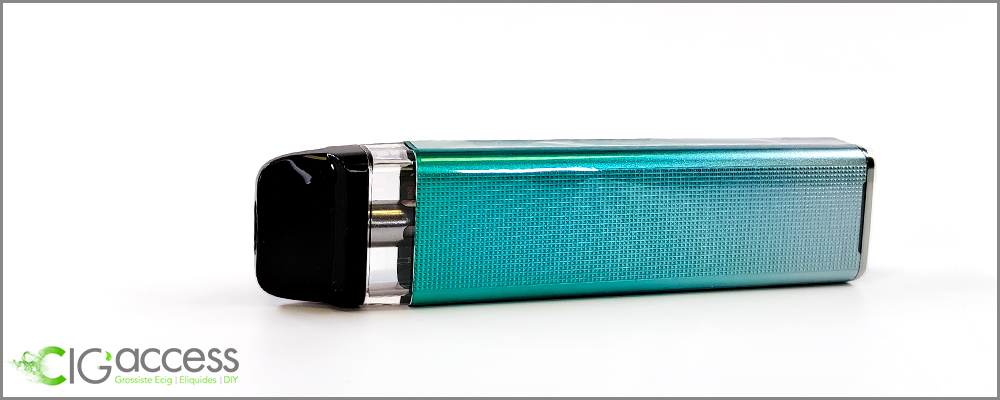 Versatility
In this new version of the pod, Vaporesso integrates the Corex technology that preserves the life of the resistances and also the cartridges.
Each cartridge offers 2ml of capacity. The Xros 3 also offers an integrated battery that propels up to 1000mAh of maximum power.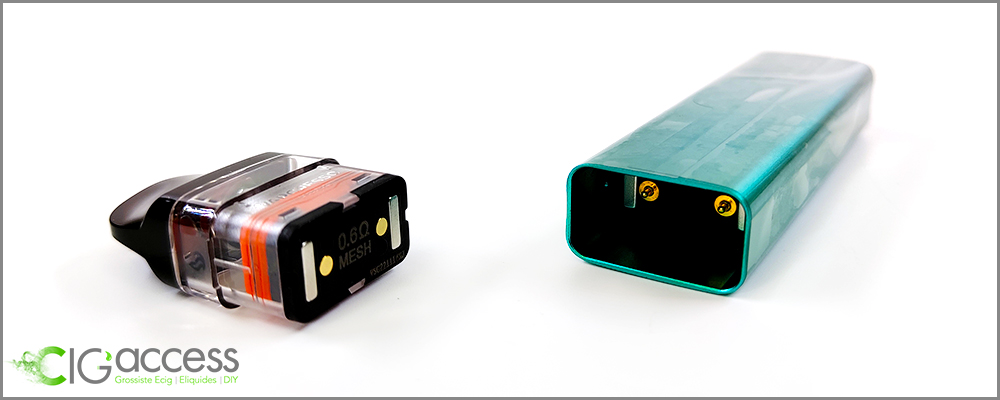 Side cartridges
The pod Xros 3 mini offers two kinds of cartridges with integrated resistors: The 0.6ohm and 1.0ohm.
But the little extra is that the Xros 3 Mini comes with a RDL resistor compatible with Xros 3 mesh cartridges.
So order now!
Delivered in kit :
1 Pod Xros 3 Mini
1 cartridge of 0.60 ohm mesh
1 USB-C cable
1 user manual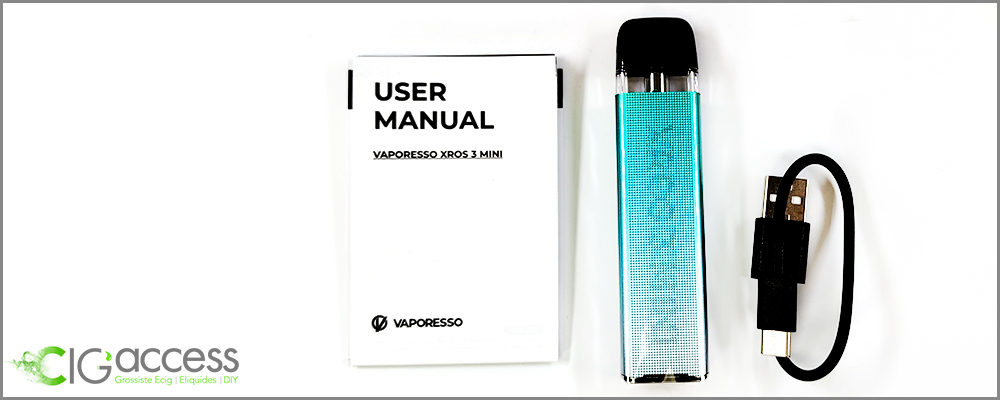 Characteristic :
Brand Vaporesso
Indirect Inhalation
Type of electronic cigarettes Pod
Electro - Mecha Electronic
Integrated battery Yes
Autonomy 1000 mAh
Temperature control No
Filling From the top
2 ml tank
Adjustable Airflow
Single Drip Tip
USB port Yes
Length 23.6 mm
Width 13.7 mm
Height 115.1 mm
You might also like

Vaporesso offers for its kit XROS 3 and XROS 3 Mini . Discover...

Vaporesso offers you this month the pleasure of vaping with a...

The Vaporesso Xros 3 Nano is a rectangular pod with a powerful...
Customers who bought this product also bought: