Reload Vapor USA - Sleeve 18350 for Essential Mod
Sleeve 18350 for the Reload Vapor USA Essential Mod for a smaller compact size for a more discreet mod.
This electronic mod is a nod to the mechanical mod that has gradually become more democratic.
With its ultra elegant and light body, the Sleeve 18350 Essential Mod is also powerful. It comes with a host of protection. This mod combines elegance and performance wonderfully.
It is compatible with atomizers and clearomizers of 22 mm and 24 mm thanks to the Sleeve 18650 of 24 mm.
This mod contains a Chipset that offers three power settings.
Three presses on the switch allows you to switch from a Strong mode, to Medium mode or Soft mod. It's up to you to choose which one suits you best.
With its outstanding versatility, it can be transformed into a 18350 mod thanks to the supplied 22mm 18350 Sleeve.
If you want to go for a 24mm tube in 18350 format, take the 18350 24mm adapter sold separately.
Now it's up to you!
Some information about this product
The Essential Mod electronic cigarette from Reload Vapor is tubular in shape. This electronic mod is ultra sober, but totally elegant. It can accommodate 2 formats of batteries.
It can take the 18650 battery or the 18350 by inserting the adapter provided.
Thanks to the Sleeve 18650 and 18350 of 22 mm, the mod can receive the atomizers and clearomizers of 22 mm.
However, for the 18650 adapter of 24mm the authorized diameter will be 24 mm always so versatile!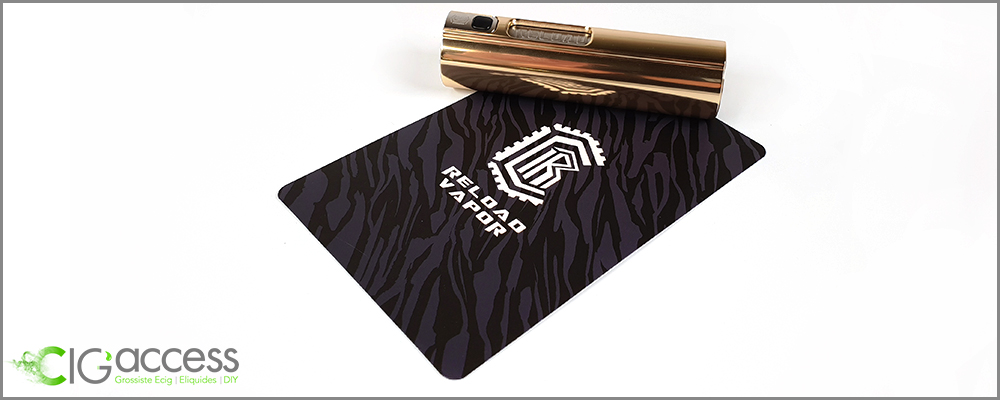 An electronic mod
When unpacking your mod, you will discover beautiful electronic parts to fully enjoy your tube safely. Reload Vapor easily combines safety and elegance provided by the design and performance of this mod.
It embeds multiple features and protections like short circuit or polarity.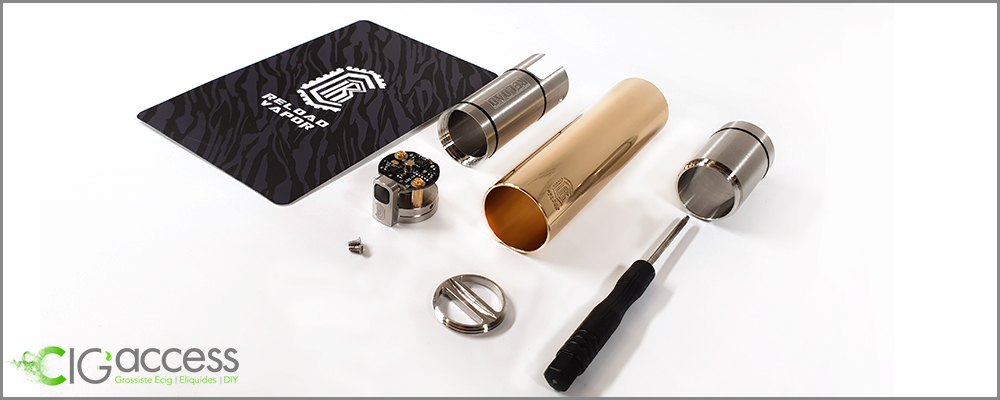 A built-in LED
The mod is equipped with a Chipset with three power settings accessible via the switch. You can switch from Strong mode (green LED) to Medium mode (blue LED) to Soft mode (red LED).
Order now your mod from Cig Access, the supplier and wholesaler of electronic cigarette products and materials.
Do not miss the Sleeve Essential Mod from Reload Vapor! An unbeatable value for money.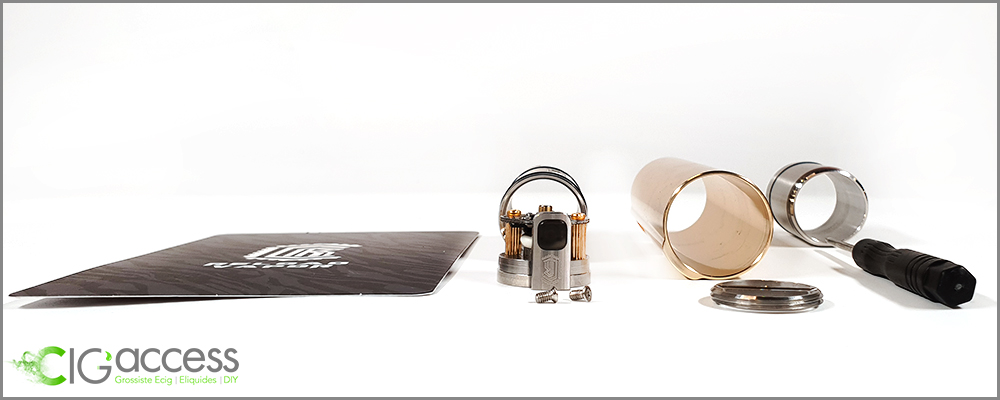 Comes in a kit
- 1 Essential Mod
- 1 adapter 18650 22 mm
- 1 18650 24 mm adapter
- 1 T5 screwdriver
- 1 user manual
Technical data
- Brand Reload Vapor USA
- Origin United States
- Types of electronic cigarettes Tube
- Electro - Mecha Electronic
- Integrated battery No
- Type of batteries 18650 or 18350
- Number of battery(ies) 1
- Batteries supplied No
- Temperature control No
- No Screw 510
- USB port No
- Material Brass
- Width 24 mm - 22 mm
- Height 85 mm - 55 mm
You might also like
Reload Vapor USA presents The Essential 18650 mod it is a...
Customers who bought this product also bought: