Uwell - Caliburn GK2
Uwell presents its new kit: Caliburn GK2! A pure wonder!
The Caliburn GK2 Pod is ultra-compact and light. It is available in warm and ultra-design colors.
The Caliburn GK2 incorporates a built-in battery of 690 mAh which ensures optimal autonomy throughout the day to allow you to vapoter as you wish.
It propels up to 18 watts of maximum power. In addition, the Caliburn GK2 of Uwell is equipped with a cartridge of 2 ml capacity to put your favorite juice.
Its use is simplified as for the refill of your juice which is done by the top.
To end on a high note, the Caliburn GK2 is compatible with Caliburn G resistors.
Uwell offers an effective and colorful pod that offers sufficient vape power. With its features, it is fun and powerful at the same time.
Do not wait any longer and order your Caliburn GK2 from Cig Access. The supplier and wholesaler of materials and products for electronic cigarettes.
A compact pod
The new Caliburn GK2 contains an integrated battery of 690mAh, which allows it to deliver 18 watts of maximum power.
Ultra discreet, the new pod slips easily into a jeans pocket. It combines aestheticism and performance.
Its colors are extravagant and are close to the "Geek". A design assumed and showy to surprise users.
This little pod will charm you at first sight.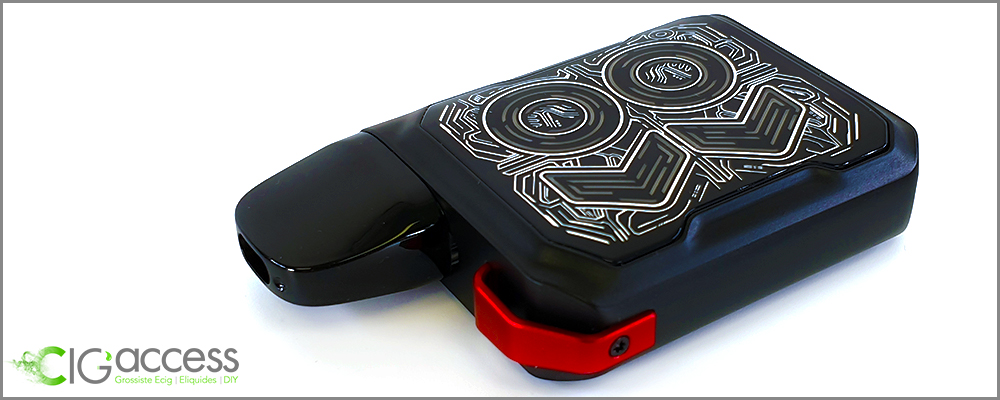 An intuitive pod
The new pod from Uwell, the Caliburn GK2, leaves no room for error. It is designed to be as easy to use as possible. No firing button, but simply a suction will be enough to activate it. It is dedicated mainly to the first time hobbyists and to the amateurs of simple and powerful pod.
In this body of small size, Uwell, integrates a mode which warns you if the tension is too low. It will vibrate to warn you!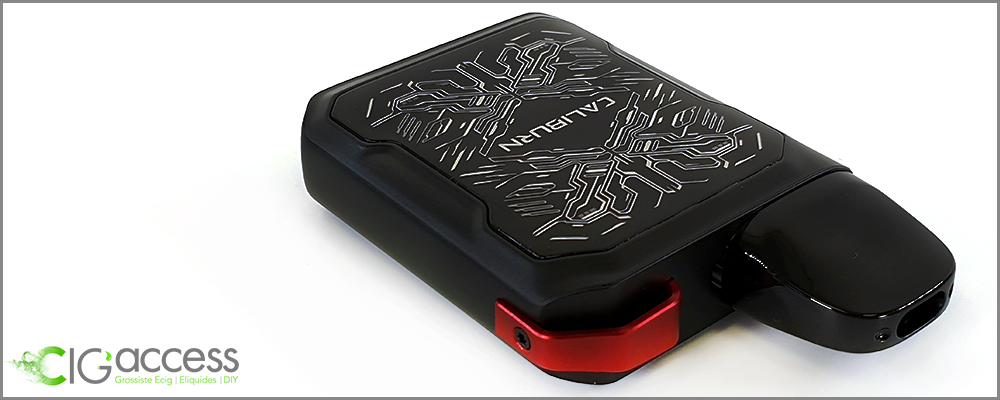 Compatibility
In this new version, Caliburn GK2 is equipped with a 2ml cartridge that can be replaced over time. On this cartridge, you find an adjustable airflow. The filling of this cartridge is done by the top.
Let's zoom in on the most important part of this cartridge: The resistance.
The Caliburn GK2 can receive the Caliburn G and Kolo Prime resistors. A compatibility of choice for this new pod.
He offers a very nice restitution of flavors and of course, a production of steam always as generous.
The Caliburn GK2 of Uwell is a perfect pod and borders on perfection!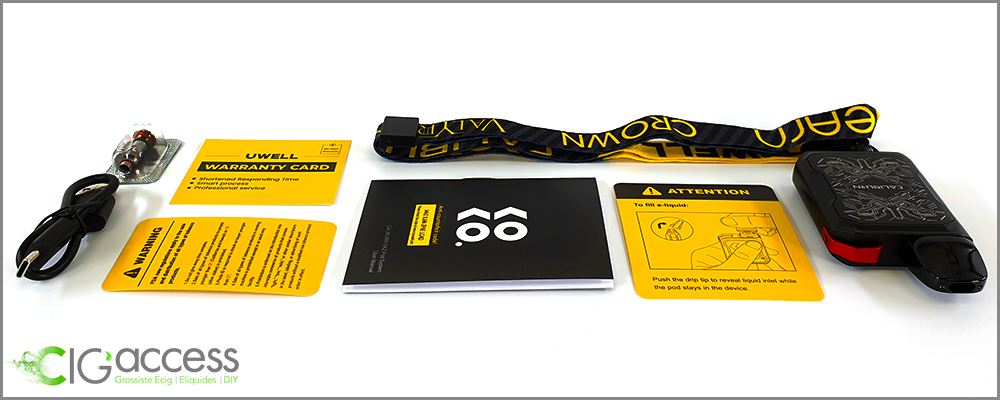 Package content :
1 Pod Caliburn GK2
1 cartridge of 2 ml
1 resistance of 1.0 ohm
1 resistance of 0.80 ohm
1 neck strap
1 USB-C cable
1 user manual


Features:
Brand Uwell
Direct or Indirect Inhalation
Type of electronic cigarettes Pod
Electro - Mecha Electronic
Integrated battery Yes
Autonomy 690 mah
Temperature control No
Filling From the top
Power 18 Watts
Tank 2 ml
Adjustable Airflow
Single Drip Tip
USB port Yes
Length 46.6 mm
Width 16.3 mm
Height 72.2 mm
You might also like

Pack of 4 coils for the Caliburn G and Caliburn Koko Prime...

Caliburn cartridge designed to be used with the Caliburn GK2...
Customers who bought this product also bought: