Kiwi Vapor - Kit Kiwi Starter
The Kiwi Kit is the perfect companion for your busy days, where practicality is key. Designed to follow you from morning to night and never leave you without a charge.
KIWI is equipped with an automatic draw and a vibration system that notifies the completion of 20 puffs. The KIWI Pen provides a power range between 10 and 13W.
The KIWI Starter Kit is equipped with the KIWI Powerbank case which allows a convenient magnetic coupling.
With a single gesture, you can recharge it for a longer autonomy and protect it from shocks.
The Kiwi Pen embeds a battery of 400 mAh + 1650mAh of KIWI Powerbank.
Great autonomy
Kiwi Vapor releases the new Kiwi Starter Kit. A pod that offers 400 mAh of autonomy with its power bank of 1650 mAh. To activate this pod, just suck. Carry your pod wherever you want and vape as you please!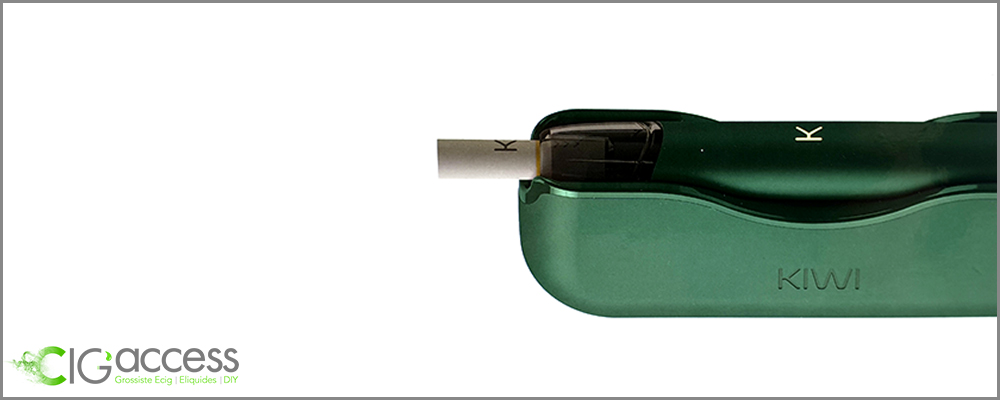 Compact and light design
The kiwi Starter is a compact and ultra light pod. It can be carried anywhere and remains discreet. Its hand holding is optimal. This aluminum pod offers great comfort and a solid appearance.
It works with a 1.7 ml cartridge. This one can be replaced afterwards (connected by two magnets).
In the kit you will find a resistance of 1.2 ohm integrated directly into the cartridge.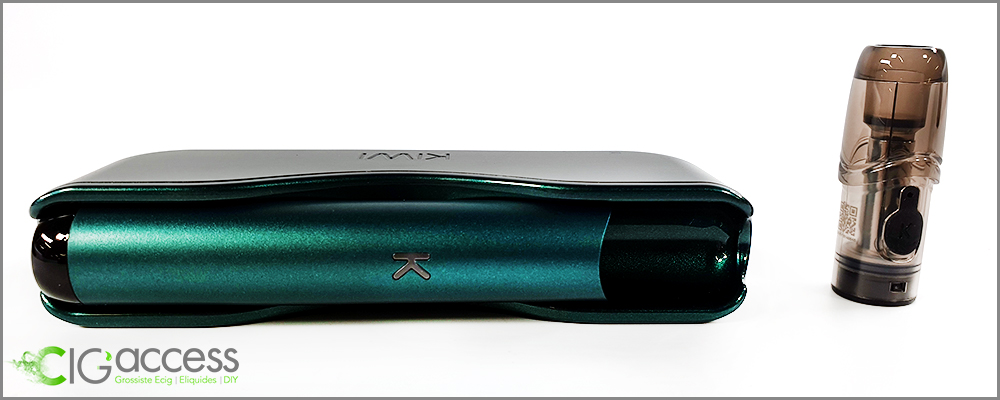 Power bank and filter
The power bank is delivered in the kit, allowing you to recharge the pod up to 4 times or you want.
Rechargeable via USB-C port, the power bank can be carried anywhere. Simply recharge it once the battery is low.
Thanks to this cartridge, you can insert special cotton filters Kiwi. The realism of a real cigarette is impressive. Change the filter as you wish to match your pod.
This pod is more dedicated to MTL lovers.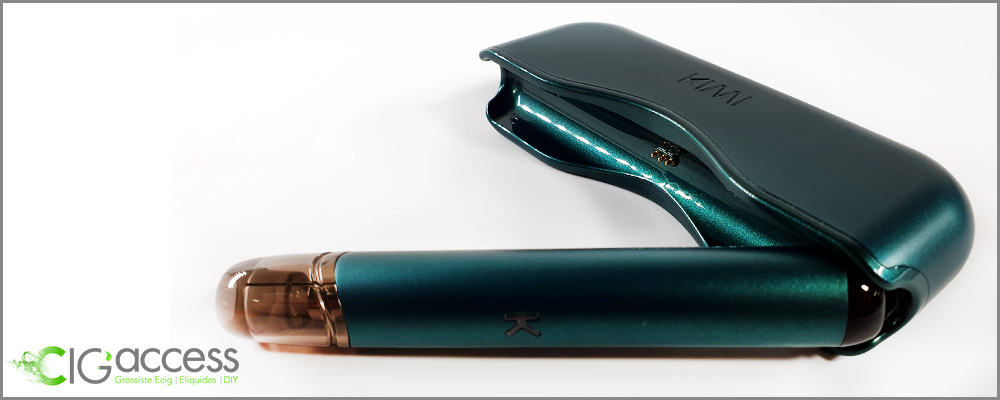 The Kiwi pod comes with :
- 1 Kiwi battery
- 1 Kiwi cartridge of 1.7 ml
- 1 black drip tip
- 1 cotton drip tip/filter
- 1 powerbank
- 1 wall adapter
- 1 USB-C cable
- 1 user's guide
Characteristic :

Brand KiwiVapor
Country Italy
Autonomy Powerbank 1650mAh + Kiwi Pen 400mAh
Indirect Inhalation (MTL)
Tank capacity 1.7ml
Power 10-13W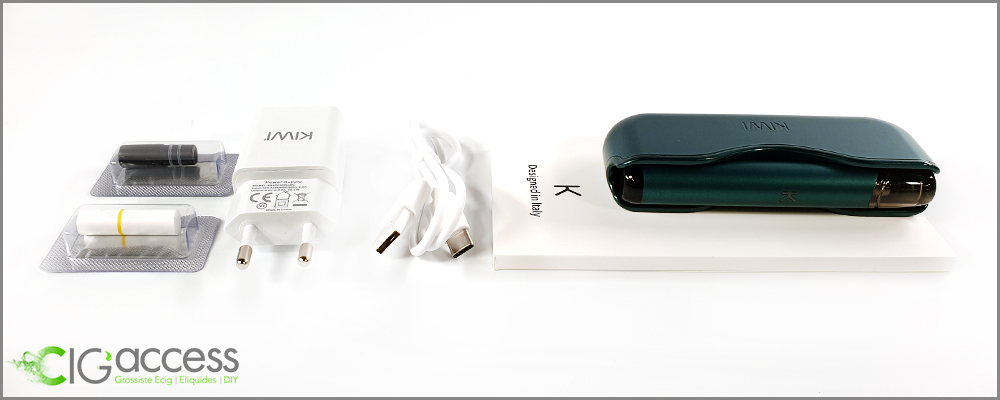 You might also like

Kiwi Vapor offers cartridges in two colors to interchange them...

Kiwi Vapor thinks of everything and offers to change its...
Customers who bought this product also bought: