QP Design - Prey Limited Edition Flashlight Mech
QP Design finally released its mechanical mod and will please vapers.
Here is the Prey Limited Edition a mechanical mod in the form of a tube. It works with a battery of 21700 made with prestigious materials and conductors!
The "hybrid" connection allows a perfect conductivity and a breathtaking responsiveness. The Prey accepts atomizers from 25 to 28 mm with different ring sizes to fit your tanks and drippers.
In addition, the Prey Limited Edition features the switch on the side for an exceptional grip. You will also find on this one an engraving in the form of fingerprint which brings its small more!
Pleasure for the eyes and for your Vape, choose this high-end mechanical Mod signed QP Design
Limited edition of 550 pieces
Some information about the Prey Limits Edition Flashlight Mech
With its new release, QP Design hits hard!
Only 550 Mods of each color are available! Don't delay in making your choice!
The Prey Mesh Mod has a very attractive design with an easy grip.
Discover a sexy mod with engravings that make a very nice overall effect of the product. This mechanical mod comes with a 21700 battery. It has many assets! Hold on tight! The hybrid connection is very responsive! That's impressive for a mechanical flashlight in a military edition.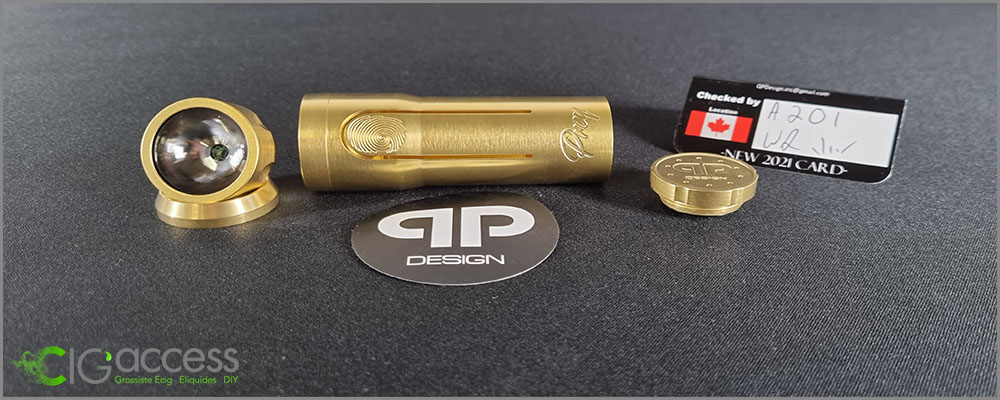 With its design so pure and sought after, this mod is easy to use.
Discover a 2 in 1 mod: A flashlight and a mod to blow the most beautiful smoke clouds.
This mod comes with a functional 510 flashlight adapter.
The two rings are removable to change atomizers with the 28 mn and 25 mm.
The body of the mod is available in full brass or black matte and brass. It's up to you to choose the one that will make you vibrate with pleasure.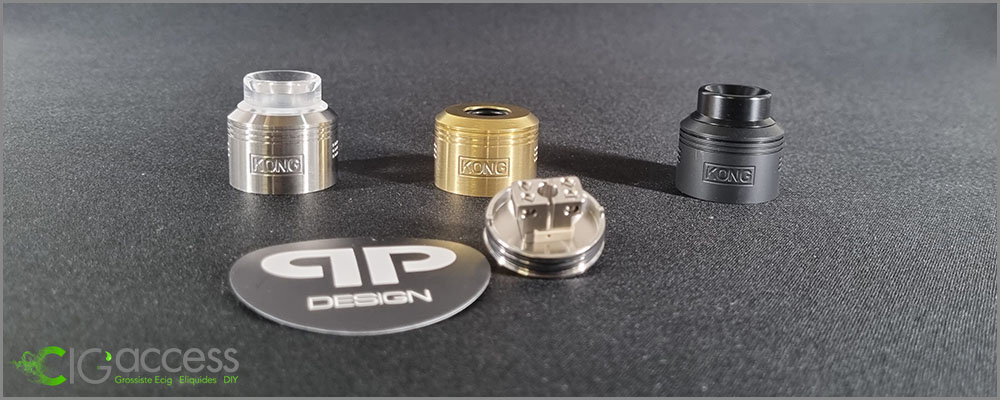 With its ultra attractive design, the Prey Mesh Mod incorporates CNC engraving fingerprint design for the ignition switch. A certified 2 in 1!
To follow the same guideline, Prey adds a Prey Fire Thump CNC engraving logo on the top.
On this mod is also inlaid a button with imprint to fire the mode or turn on the lamp depending on the use you make.
All parts are removable on this mod. It's unheard of! Replace as you wish your tips according to the compatibility and switch from a mod to a lamp.
The top of this mod is hybrid to have a direct connection with the battery.
You receive it with an authentication card.
So many new features and performance in a single mod, it's unheard of.
With its limited edition, don't delay in placing your order!
WARNING:
-For advanced users only, beginners refrain.
-Build and use at your own risk.
-Use only within the safety limits of the battery you are using, read the instructions carefully.
-QP Design is not responsible for product misuse or user error.
-Mechanical mods require a basic knowledge of Ohm's law, battery amperage, electrical resistance, and construction experience.
The Kit Contains:
1x mod Prey Limited Edition
1x top de 25 mm
1x top de 28 mm
1x carte d'authenticité
You might also like

Specially selected for vaping, Wotofo cotton absorbs quickly...
Customers who bought this product also bought: