GeekVape - Clearomiseur Z MTL Tank
Geekvape releases a new clearomizer the Z MTL Tank.
It effectively combines simplicity and performance. With its common diameter of 22mm, this clearomizer is ultra convenient. It has a tank capacity of 2 ml to ensure a fairly good autonomy.
Geekvape integrates an adjustable airflow that offers an indirect draw. The airflow is from the bottom which keeps the flavors intact and limit the risk of leaks.
The grip of this clearomizer is simple and intuitive. It can suit the beginner of the vape as for the confirmed.
In order to surprise the vaping community, Geekvape integrates new resistors of 0.80 ohm and 1.2 ohm. The cream of the crop!
So do not delay and order from Cig Access, the supplier and wholesaler of products and materials for electronic cigarettes.
A MTL draw
The Z MTL Tank is designed to offer an MTL draw.
Thanks to its small atomization chamber, the flavors are preserved and concentrated.
Geekvape honors MTL lovers by offering a product performance and design. It returns to the basics and offers an indirect titration with this clearomizer.
Always concerned with performance, but also with its design, Geekvape offers for sale 6 colors.

An adjustable airflow
The strong point of this clearomizer is its adjustable airflow. Fully adjustable, it is designed to offer an exceptional vape personality. Its system of airflow from top to bottom promotes the preservation and dissemination of flavors. Thanks to its placement on the top of the tank do not worry about the risk of leaks.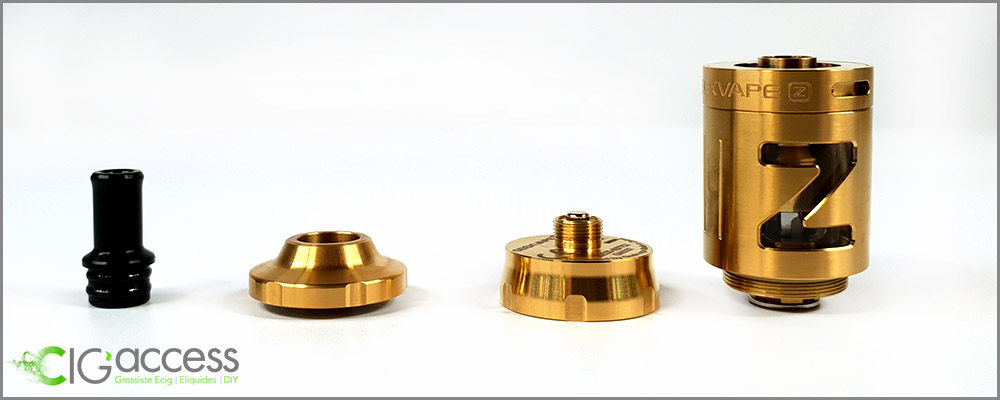 Integration of the resistance A
To make this clearomizer exceptional, Geekvape integrates the A resistors. Versatile as the Z MTL Tank, they retain flavor and produce dense clouds of vapor. The preserved flavors in addition to the manufacture of large clouds of vape will appeal to a large number of MTL enthusiasts. Composed of Kanthal A1, the two resistances that integrate the clearomizer have two different values. One of 0.80ohm and the other of 1.2ohm. A big potential of vape is offered to you thanks to its two resistances.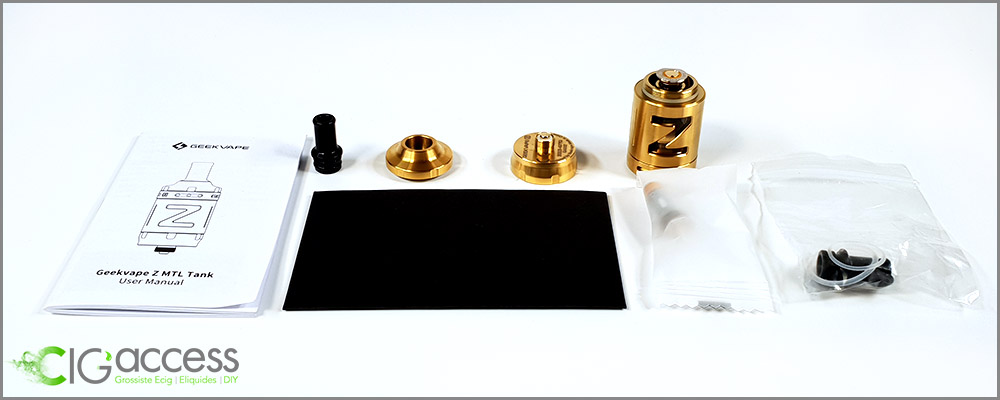 A secure filling!
To make its clearomizer irreplaceable, Geekvape offers a top filling. Very intuitive, beginners and experts will have no trouble using it.
In addition, this tank is waterproof and avoids any problem of leaks.
Take the step and order now your Z MTL Tank from Cig Access, supplier and wholesaler of materials and products for electronic cigarettes.

Delivered in kit :
o 1 Z MTL Tank
o 1 resistor A of 0.80 ohm (12-16W)
o 1 resistor A of 1.2 ohm (8 -12W)
o 1 drip tip 510
o 1 user manual
Technical data
o Brand GeekVape
o Indirect Inhalation
o Clearo tank type
o Top loading
o 2 ml tank
o Adjustable Airflow
o Drip Tip 510
o Plateau diameter 22 mm
o Thread 510
o Reservoir material Pyrex
o Width 22.4 mm
o Height 55.25 mm
You might also like

Geekvape offers a pack of 5 A resistors. They are designed to...
Customers who bought this product also bought: